The Saint-Petersburg Society of Phlebology and the Saint-Petersburg Venous Forum have established the Gold Medal «For the Outstanding Achievements in Phlebology» this year.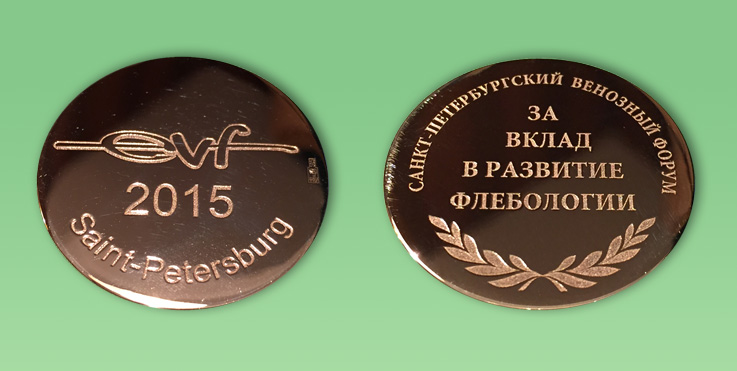 This and each following year an expert committee will select two specialists all over the world who will be awarded by this pure gold medal at the annual EVF meeting. The Medal will be presented during Gala Dinner.
This year the award ceremony will be taking place in one of the most beautiful places in the world, where water unites closely with palaces in a breathtaking harmony.
It is my pleasure to congratulate you with the official opening of the 16th meeting of the European Venous Forum in Saint-Petersburg.
I wish you a scientific progress and a strong health to you and your families.
Sincerely yours,
President SPSP
President EVF 2015
Evgeny Shaydakov